Home
Welcome to the Grand Junction Geological Society!
---
We are a Society of Earth Scientists interested in the natural resources, and geology of the region surrounding Grand Junction, Colorado.
We meet once a month for an evening meeting during the months of September through May. This meeting features an invited speaker. We meet at 7:30 PM at the Saccommanno Room of the Science Building (Wubben Hall) on the Colorado Mesa University campus.
We conduct field trips on an ad hoc basis throughout the year and enjoy the comaraderie and diverse expertise of our members. We encourage membership and participation of all geologists from students to seasoned professionals, and we welcome all interested parties to our meetings.
For information on the Society please send e-mail inquiries to: info@gjgs.org
Upcoming Events:
WEDNESDAY, February 19, 2020 -7:30 PM
Joint meeting with the CMU Geology Students
Saccomanno Lecture Hall
(In the Wubben-Science Building) Speaker -- G. Lang Farmer, Dept. of Geological Sciences, Univ. Colorado, Boulder, "Why Was There Voluminous and Windespread Volcanism in Southwest North America During the Cenozoic?" abstract
Upcoming meeting dates:
Western Slope Colorado Oil and Gas Association Annual Banquet Feb. 21 6-10 PM
GJGS:
March 25, 2020
April 29, 2020
May 13, 2020
No meetings in the summer
No September meeting due to the RMS AAPG Mtg (see below for details).
GET READY for the AAPG Rocky Mountain Section 2020 Meeting, September 13-16, 2020 in Grand Junction. Meeting preparation is underway and volunteers are welcomed with open arms. The official website is the place to go for all the details. See you in Grand Junction, 2020!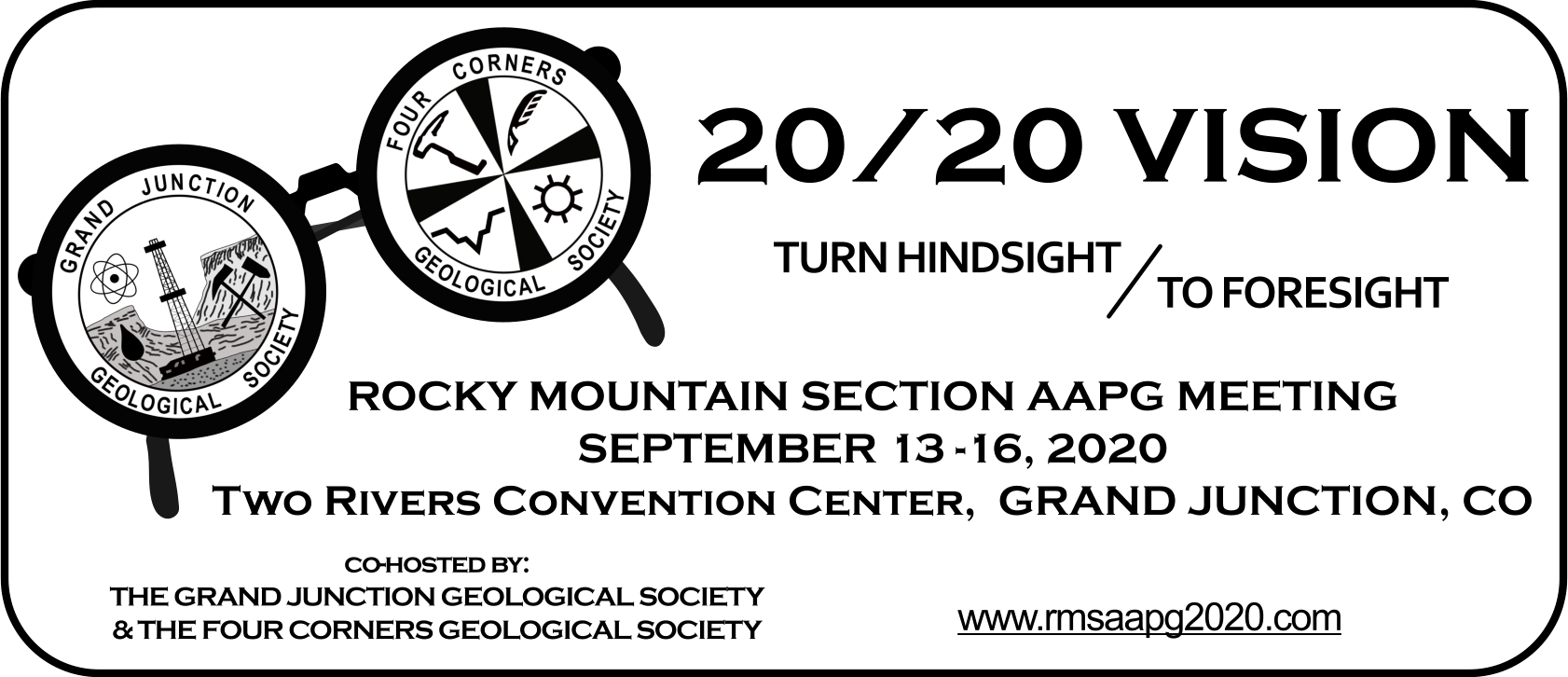 The Grand Junction Geological Society Foundation along with the BLM and other organizations recently renewed the geological guide signs along the Mike Williams Geology Trail at Devils Canyon. Heidi Schoenstein from GJGS along with students from the CMA AAPG student chapter assisted with the replacement effort. A photo is shown below along with a certificate of appreciation from the Grand Junciton Field office of the BLM.